for organ
2011 | duration: 9′
Notes
Commissioned by Orgelpark, Amsterdam
Published by Donemus | D 12391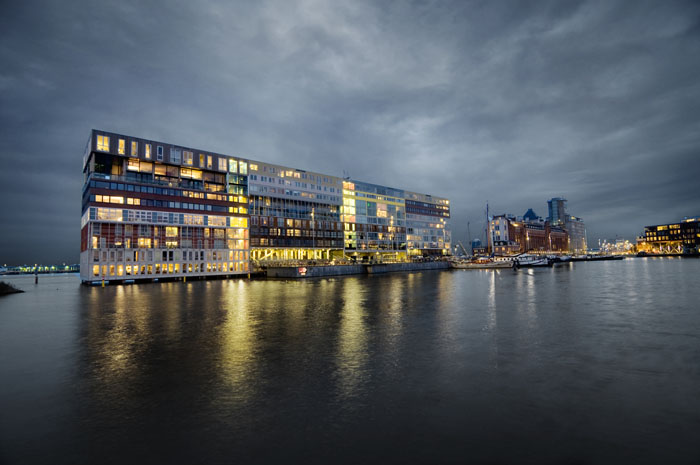 Audio
Recorded live in Amsterdam 9.6.2011 Amsterdam Composers' Festival, Orgelpark, Trevor Grahl organ
Program notes (ITA/NL/ENG)
Tu vieni dal mare è il primo pezzo che ho scritto da quando vivo in Olanda.
Ringrazio l'Orgelpark di Amsterdam per questa possibilità e per il tempo che ho potuto trascorrere lavorando con l'organo.
Il titolo è un verso di Cesare Pavese dalla raccolta La terra e la morte (1944-45).
Dal mare vengono parole antiche, viene il buio e il silenzio. Dal mare vengono gli incontri, le scoperte, i sogni. Dal mare viene il vento e un organo è vento prima di essere musica. Anche l'Olanda viene dal mare.
___
Tu vieni dal mare is het eerste stuk dat ik schreef sinds ik in Nederland woon. Ik wil het Orgelpark bedanken voor deze mogelijkheid en de toegang tot het orgel.
De titel is afkomstig uit een gedicht van de Italiaanse dichter Cesare Pavese (1908-1950) en betekent Jij komt uit de zee. Uit de zee komen woorden van de oudheid, en duisternis en stilte. Uit de zee komen dromen, veranderingen en ontdekkingen. Wind komt ook uit de zee en een orgel is wind voordat ze muziek wordt. Ook Nederland komt uit de zee.
___
Tu vieni dal mare is the first piece I wrote since I moved to the Netherlands. I want to thank the Orgelpark for this opportunity and for giving me access to the organ.
The title is a verse by the Italian poet Cesare Pavese (1908-1950) and means you come from the sea. From the sea come ancient words, darkness and silence. From the sea come dreams, changes and discoveries. Wind also comes from the sea and an organ is wind before being music. The Netherlands come from the sea too.
___
Performances
13.04.2011 by Una Cintina. Gaudeamus Interpreters, Orgelpark, Amsterdam
09.06.2011 by Trevor Grahl. Amsterdam Composers' Festival, Orgelpark, Amsterdam
09.09.2011 by Dirk Luijmes. Gaudeamus Muziekweek, Nicolaïkerk, Utrecht
17.09.2011 by Dirk Luijmes. Orgelpark, Amsterdam
24.03.2012 by Giovanna Riboli, Oudekerk, Amsterdam
04.07.2014 by Age-Freerk Bokma, Time of Music, Viitasaari, Finland
19.07.2014 by Age-Freerk Bokma, Internationaal Orgelfestival Haarlem, Nicolaïkerk, Utrecht