for 2 performers and live electronics
written and performed by Giuliano Bracci and Hui Tak-Cheung
text from Eine kaiserliche Botschaft by Franz Kafka
Daan Hofman, recorded voice
2011 | duration: 10′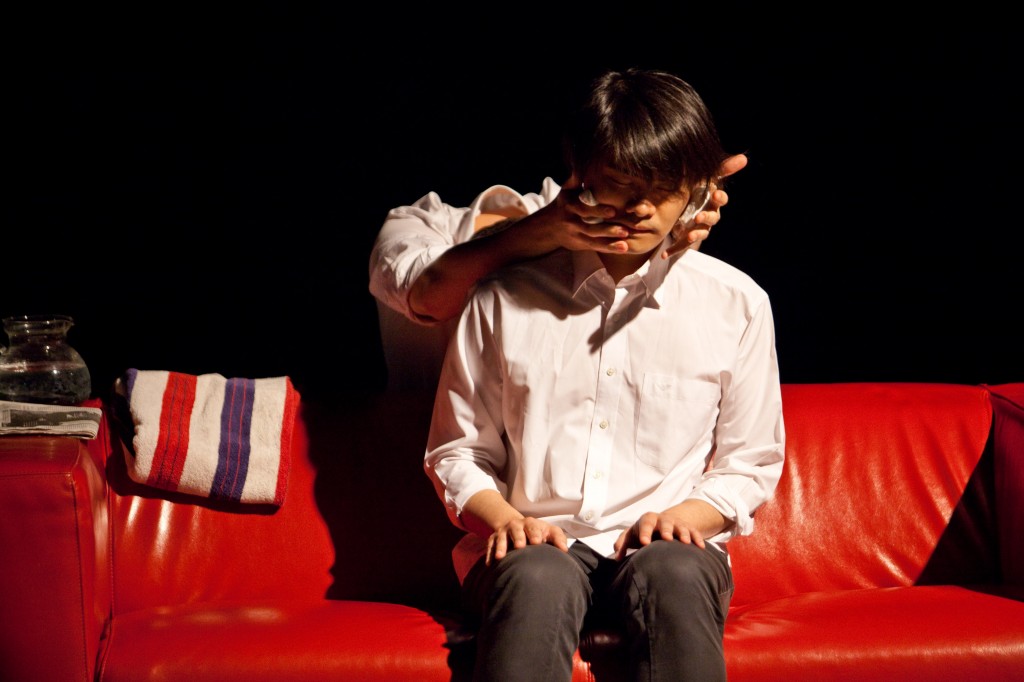 photo © Hanne Nijhuis
Notes
The Emperor has sent a message from his deathbed, to you alone.
This work explores distance and loneliness in human relationships through small gestures from daily life. It speaks about vanity of longings. Our bodies and sound interact on the border between intimacy and violence.
We shared every step of the creation from the choice of the text to the realization of the choreography. This way of working together on a theatre piece also put us in a different relation with our music as composers. We created this theatre piece under the supervision of Jorge Isaac. We are grateful for his help and support.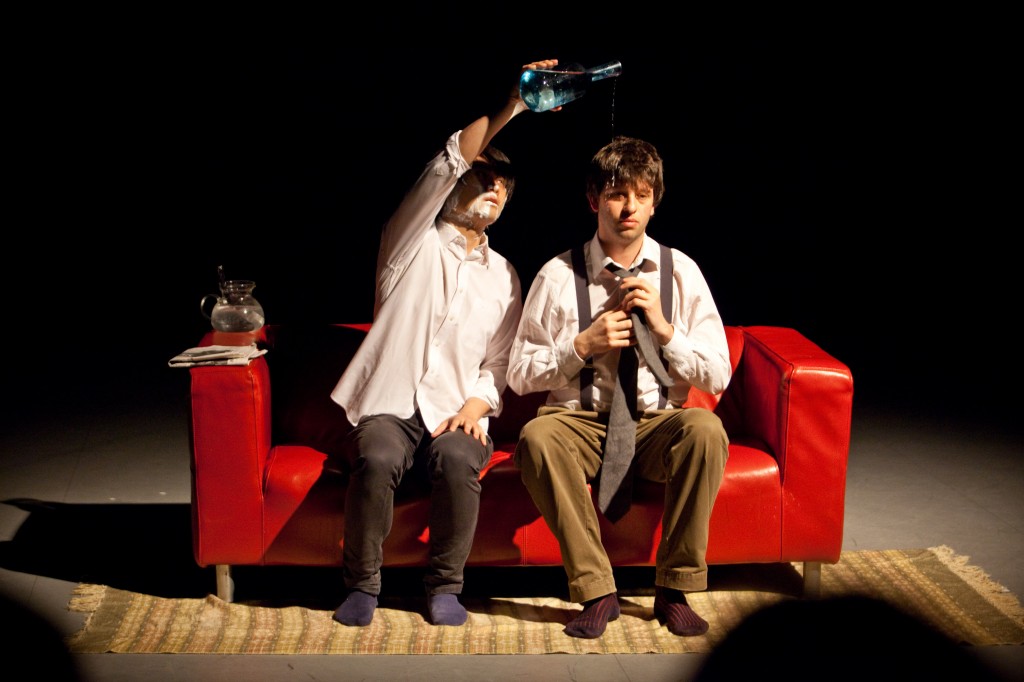 photo © Hanne Nijhuis
Performances
15.06.2011 Theaterzaal, Conservatorium van Amsterdam
3.04.2012 Theaterzaal, Conservatorium van Amsterdam
8.06.2012 Composers' Festival, Conservatorium van Amsterdam